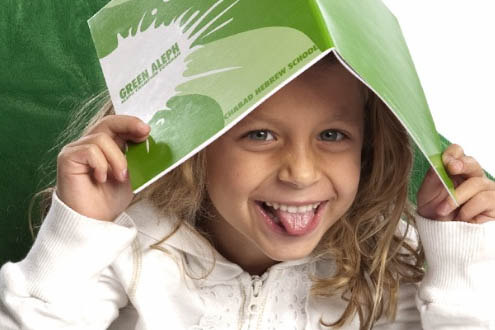 Aleph Champ
Learning Hebrew letters is a fun and hands- on at Alef Bet. Our student use the Aleph Champ curriculum to learn the Hebrew letters. Aleph Champ is a renowned Hebrew reading program that breaks down language and literacy acquisition for beginning Hebrew learner's. This motivational and child- friendly program is modeled after the Karate Martial Art System as children begin as White Aleph Champ learners and systematically work their way through the different "learning belts."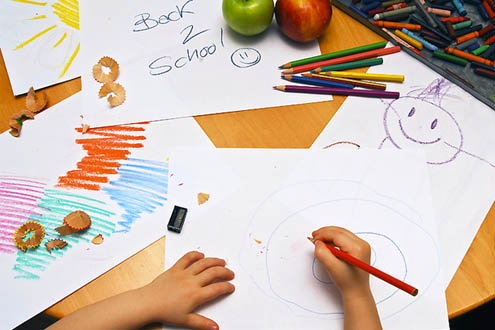 Art Shares
Our Preschoolers are creative and expressive! At Alef Bet, we encourage children to explore their creativity during Art Shares. Art Shares allow children to be creative using a variety of materials and to share their unique works of art with their classmates.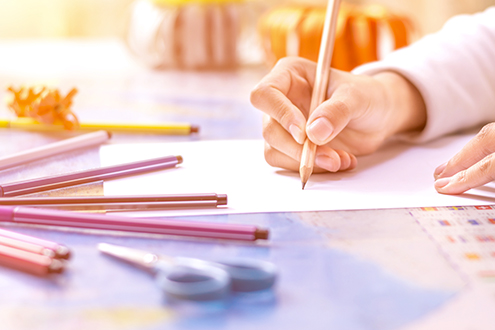 Handwriting Without Tears
The children in Kitah Willow and Kitah Birch learn how to write capital letters using the Handwriting without Tears Program. Each week a new letter is introduced to the class. The handwriting program teaches children to form a letter from the top to the bottom. The letters are learned "out of order," based on letter formation. This nationally acclaimed program has proven very effective in the growth and development of young children.
"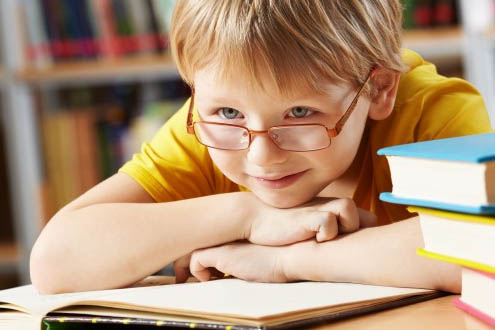 Lending Library
Visits to our Lending Library is another highlight of our program. Our library offers a variety of books that children can take home for the week in their special Lending Library Bags. At the end of the week, the children will return their books to the library and properly place their books back on the library's' shelves. Visits to the lending library helps children to develop a sense of autonomy and responsibility while promoting literacy development.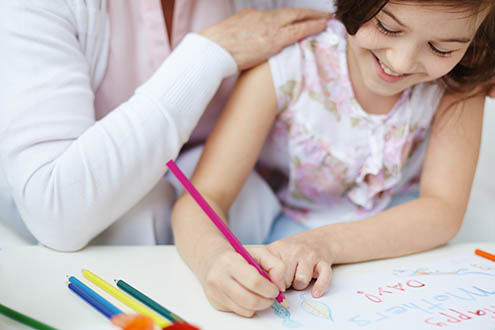 Journals
During Journals children create illustrations in response to a question posed by a teacher. Journal questions are typically related to the curriculum or their personal experiences. When they are finished with their drawing, they dictate their answers to their Morahs. This exercise demonstrates that their words have meaning and that their thoughts are valued. Their journals will also provide an important record of your child's progress, development, and experiences over the course of their stay at Alef Bet.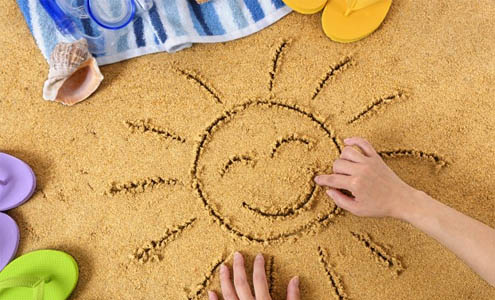 Reflections
Children are asked open ended questions about their learning experiences each day. Once a week, during Question Of The Week, the children's reflections are formally recorded and hung proudly in their classroom. We welcome parents to read their responses during arrival and dismissal.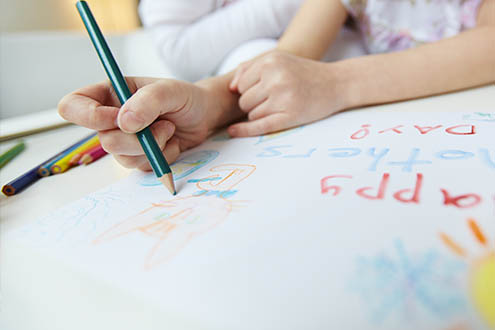 Self Portraits
Each month, our students create Self Portraits. Self-portraits allow children to explore the concept of the self. This activity also helps children to learn about what people look like, how people are different and how they are alike. There are many skills being acquired as a child creates their self-portrait. They are developing basic math skills such as shape recognition and understanding the part to whole relationship. They are also naming facial features and following steps in a sequence. The children's self-portraits are displayed in the classroom each month and then compiled into their portfolios.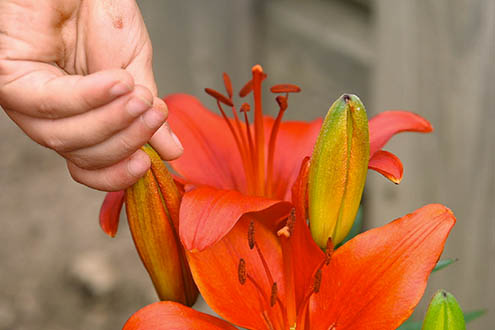 Science and Sensory Explorations
Our explorers engage in hands on science and sensory experiences each day. During science and sensory activities, our students get to use the senses, make predictions, draw conclusions and discuss their findings just like real-life scientists!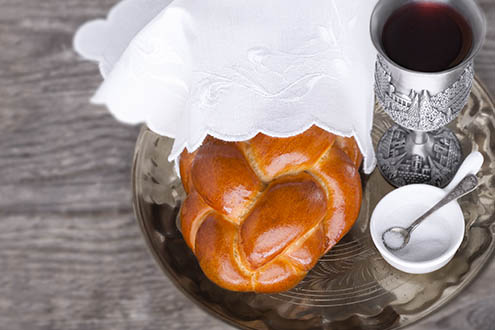 Shabbat
Fridays are super special at Alef Bet. Our students celebrate Shabbat in school! Each week we welcome a family from each class to celebrate with their child in school. We look forward to singing songs, making Challah, saying prayers and reading stories with our students and our Shabbat Families each week. Each classroom has its own special and unique tradition; it is truly a highlight of the Alef Bet preschool experience.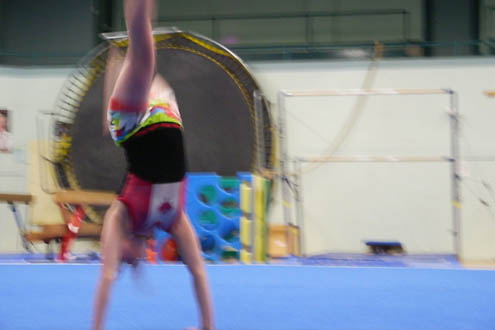 Specialties
On Tuesdays our students enjoy music and movement with the professionals from Dance Laugh & Learn.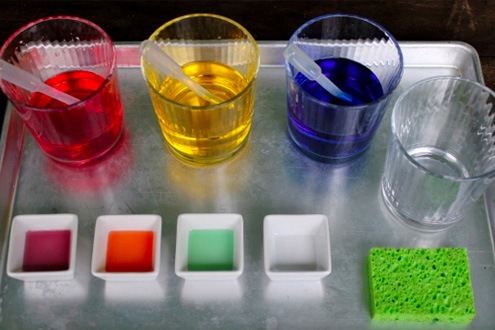 Color Mixing 
Color mixing is always fun at Alef Bet! Each week, the children explore their colors using sensory stimulating mediums that make the process of learning more memorable. Essentially, the children take on the role of little scientists as they experiment with different color combinations, make predictions and discuss their findings!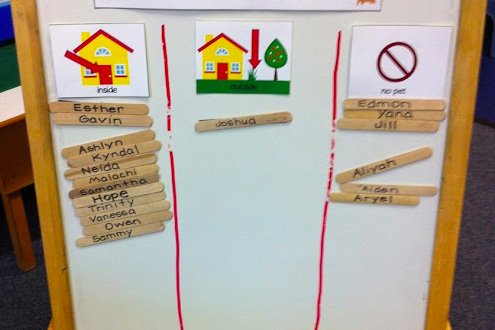 Graphing 
During graph, students are asked questions related to the curriculum or topics they have expressed interest in. The purpose of the graph can be to gather information or to take a vote. This exercise promotes the concept of "more," "less," and "equal," as we count and compare the results. In addition to the math skills the children learn from this, they also develop sight vocabulary by reading their friends names each week and using the pictures cues on the graph to figure out what the question might be.